Luxury Farnham Bathroom Design
Luxury Bathroom Design Experts in Farnham
Looking for bathroom designers in Farnham? Offering design, supply and installation, Plum-Mex have a great reputation for bathrooms in the local Farnham area and will guide you at every step of your journey toward your perfect bathroom space. Whether you are replacing a single bathroom in your home or planning a new build with multiple bathrooms in completely different styles, Plum-Mex can take care of it all. From practical family bathrooms, wet rooms, or sumptuous ensuites with luxury waterfall shower and rolltop baths, Plum-Mex has experience in designing and installing every kind of bathroom space and so we know we can give you what you want and need for your home.
Book a Free Bathroom Design Appointment
For existing bathrooms please book a free design appointment so we can visit you at home to assess your space. Looking at the configuration of your bathroom including where existing plumbing and pipes are will help us to work out the potential for the space and what we can do to change and improve it. For example, we might be able to straighten a wall in order to put a shower in, move doors, or take out existing cupboards in order to expand your space.
We will also talk to you about what you need for the bathroom, and what look you want to achieve. At this point, we can discuss your budget as well. This is an important part of the design process as it ensures the bathroom design we come up with is fully tailored and accessible to you.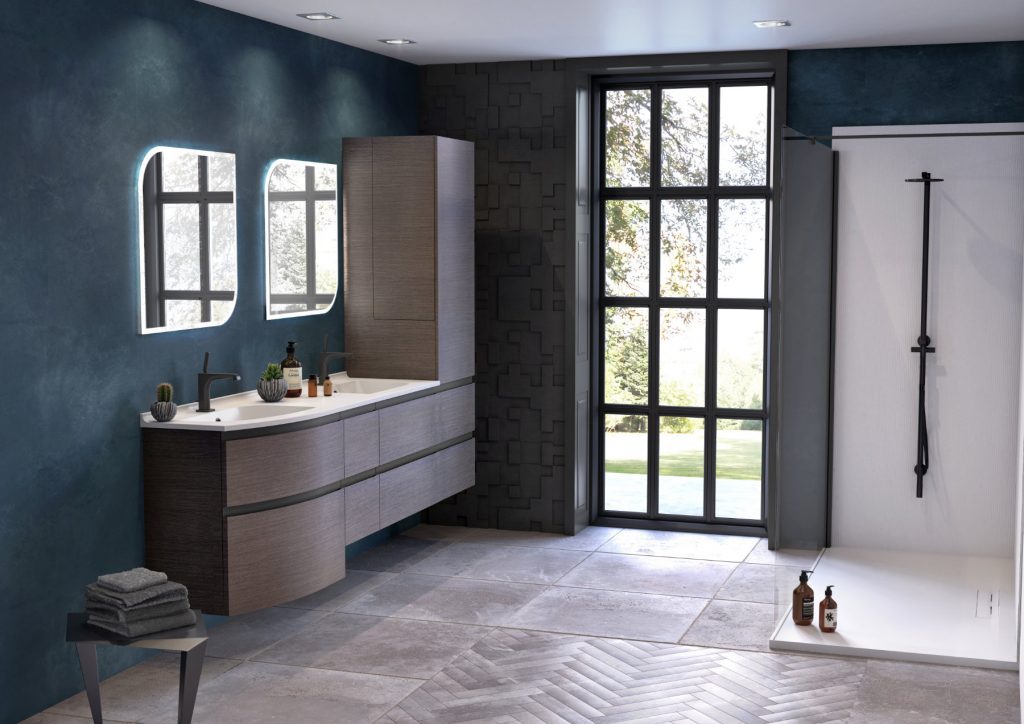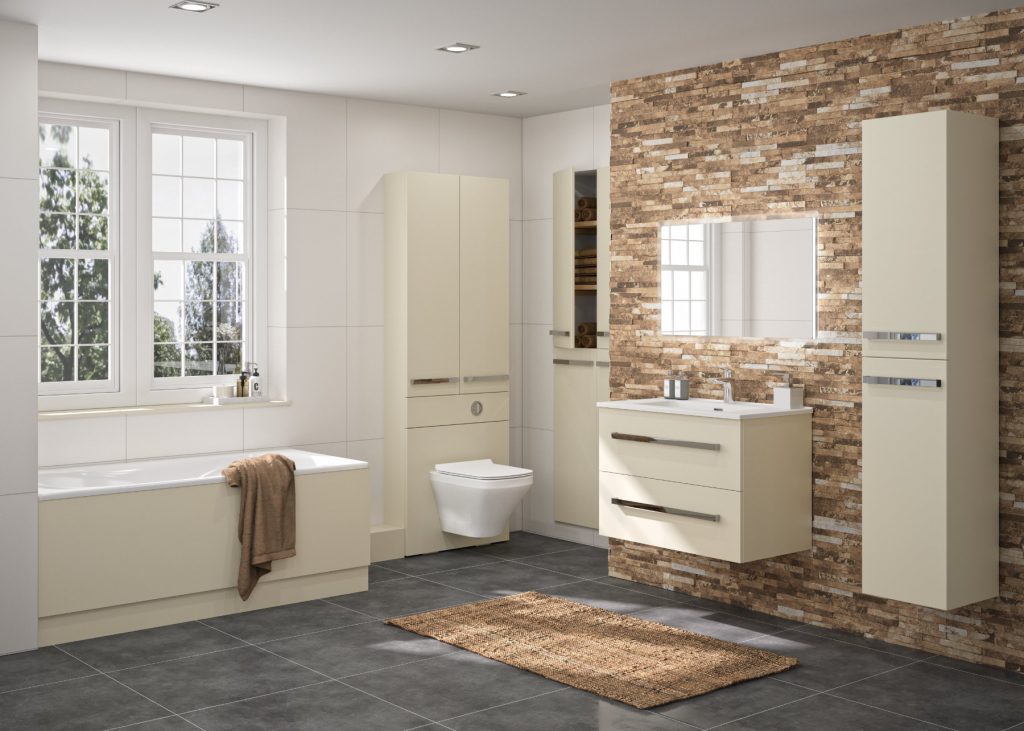 Our Expert 3D Bathroom Design Software
Following this meeting, we will create a first design for you to have a look at, focused on the layout of the bathroom to ensure this works for you. From here, we will invite you to visit our Farnham bathroom showroom where we can explore different bathroom styles in line with your taste and budget expectations. Your choices will be incorporated within a beautiful 3D design concept where all inputs are visualised in real-time, be it dimension, position, material changes, or opening doors. Being able to see your new bathroom space in a 3D render will give you the utmost confidence in the planning process, whilst also limiting any issues when it comes to installation.
Other Brands We Supply
Farnham Bathroom Showroom
We know there's nothing like seeing and touching a product to get a sense of its quality and capabilities. As such, we welcome you into our Farnham Bathroom & Kitchen Showroom where you can fully explore our range.
Opening Hours
Monday: Friday: 9am – 5pm
Saturday: 9:30am – 4pm
Sunday & Bank Holidays: Closed
(We offer flexible appointments out of hours. Please call to arrange a visit)
Bathroom & Kitchen Showroom Amenities
Close to Basingstoke Canal and Redfields Garden Centre, our beautiful two-storey Bathroom and Kitchen Showrooms are easy to find just outside of Farnham in Crondall. We have two separate buildings with the bathroom showroom to the left, and well sign-posted. There is free customer parking outside and our showrooms are both family-friendly spaces. Please call in for a browse or if you want to discuss your project in detail with one of our design experts, please call ahead to arrange an appointment.