Modern Bathroom & Kitchen Design
Luxury Bathroom & Kitchen Designers in Farnham
Welcome to Plum-Mex, expert bathroom and kitchen designers for Farnham and the areas surrounding the Surrey/Hampshire border. Committed to creating and delivering perfect bathrooms and kitchens, our highly experienced team offers a full end-to-end solution. From design to installation, we take care of the full scope of work required whilst making the process as easy and stress-free as possible for you. Offering a superior range of mid-to-high end British and German kitchens, along with many styles of bathrooms, the diversity of our collections ensures we can find the perfect finish to suit your taste, lifestyle and budget expectations.
Fully Tailored Bathroom & Kitchen Designs
At Plum-Mex we have a highly flexible product range, but equally, we have designers and installers who know how to get the best out of it! Our Plum-Mex personnel have many years of experience in the building trade, a benefit ensuring you will never find yourself speaking to staff with limited knowledge; this is a shortfall in many companies, often leading to installation problems.

Instead, at Plum-Mex, our team has hands-on experience in fitting kitchens and bathrooms which means we know what works …but also what doesn't! Ultimately, our clients can rest assured that they will receive, professional and honest advice not only in terms of their design but also in the practicality of their finished kitchen or bathroom. Our company-wide experience ensures our clients receive, professional, honest and practical advice so we can deliver the kitchen or bathroom you want. Most furniture is made to order but for anything truly bespoke we also have a cabinet maker who can work wonders with wood, creating anything you want for the space you need.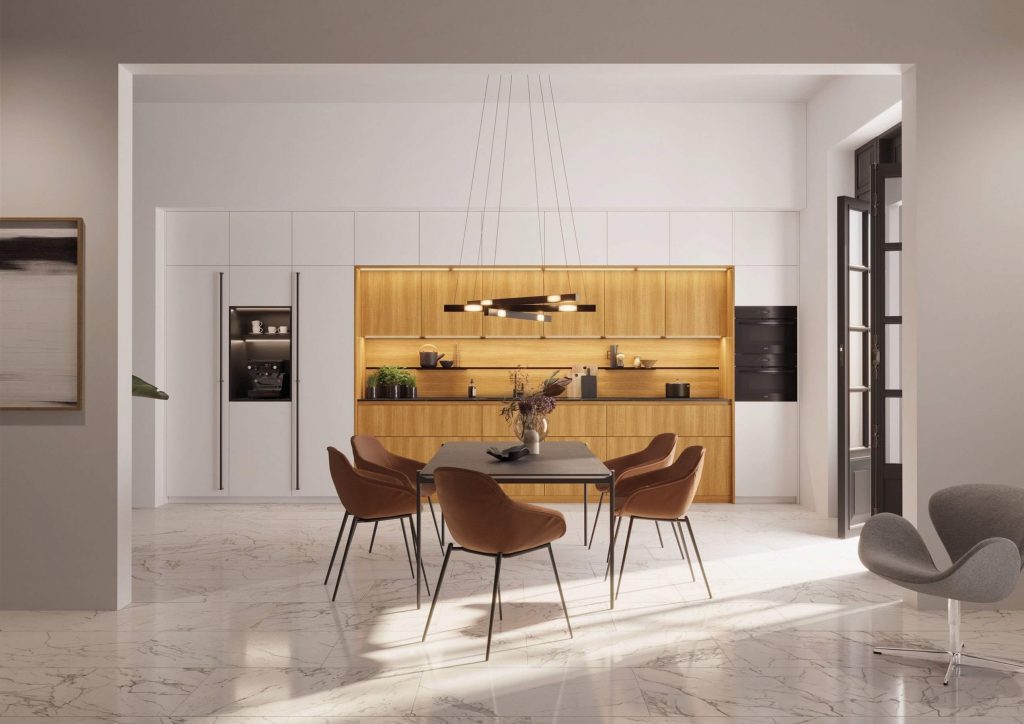 At Plum-Mex we are an expert supplier of Rotpunkt German kitchens. With German kitchen manufacturers known worldwide for their quality, innovation and precision-engineering, it was important for the team at Plum-Mex to be able to offer our clients a choice of luxury German kitchen designs. In this respect, Rotpunkt is renowned for its beautiful high-quality kitchens, available in a myriad of colours and styles. This includes traditional, modern, handleless, ceramic, lacquer and even anti-fingerprint doors, which are ideal for families with small children. Rotpunkt's range also includes 24 standard internal carcass colours so we can personalise your design with a seamless or contrasting finish.
Flexible, Customised Kitchen Designs
Equally, Rotpunkt are known for their flexibility, with a product range including units in a wide range of heights, and depths, as well as many internal storage solutions and mechanisms to choose from. All Plum-Mex kitchens are made to order, and through Rotpunkt we deliver unmatched, precision-engineering and outstanding quality on all our kitchens. But even more, there is a significant range in prices for Rotpunkt's kitchen collections. This means if you like a specific colour but are working to a restricted budget then we will usually be able to find a comparable option but in an alternative finish which will work for you instead. In all cases our approach is flexible, and we will always do our best to meet your every requirement.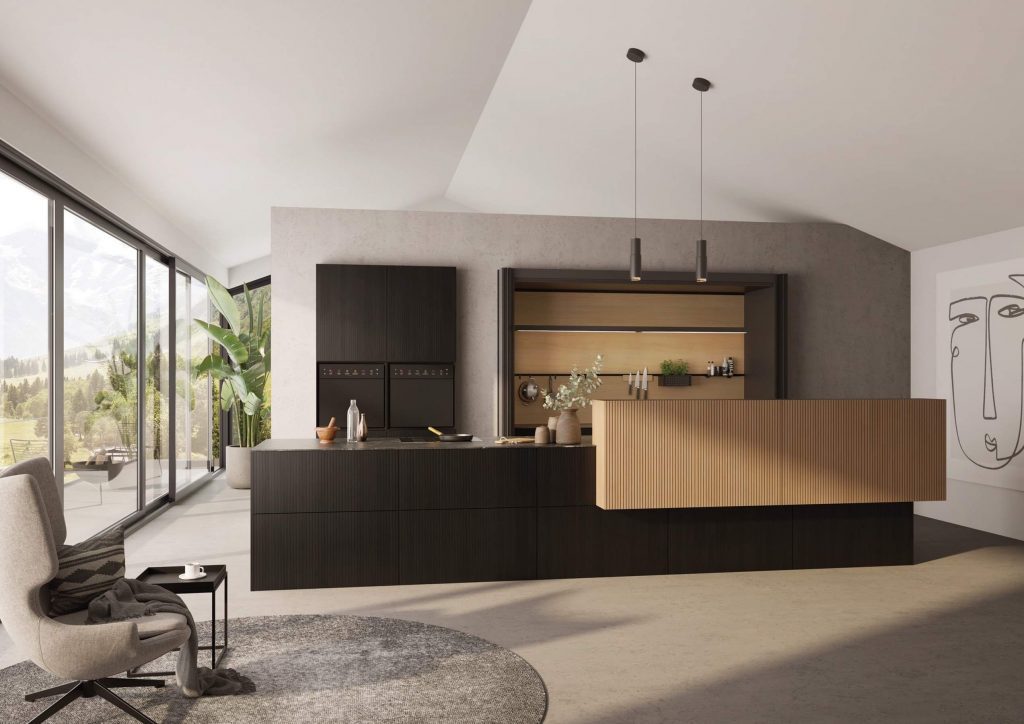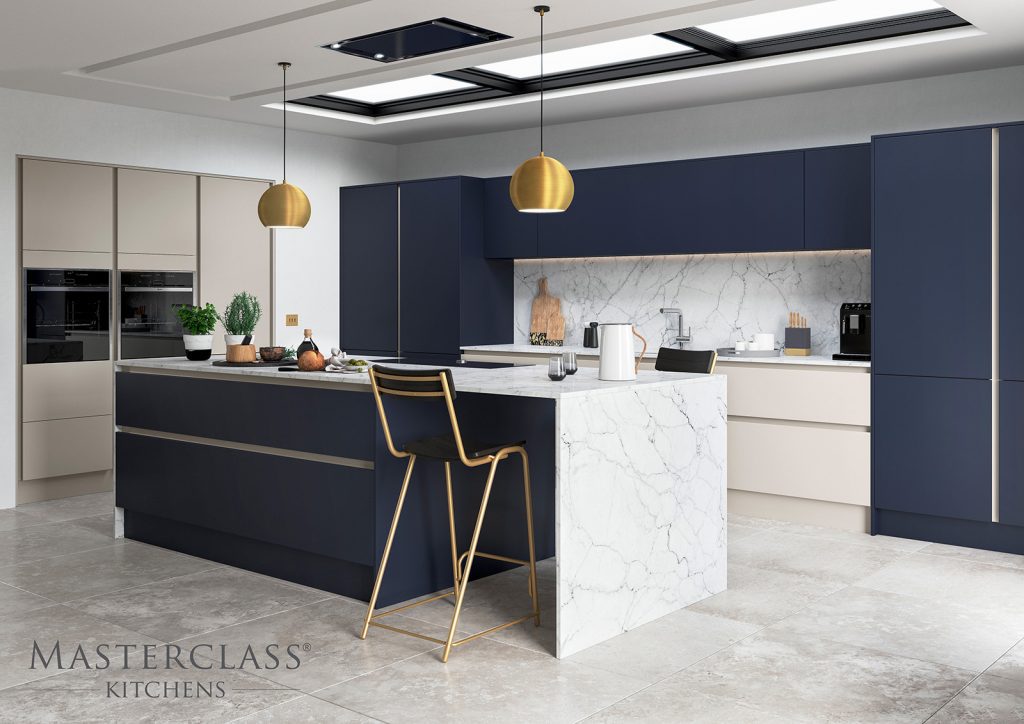 As well as our German kitchen collections, at Plum-Mex we also offer a beautiful range of British kitchens from Masterclass Kitchens, one of the largest kitchen manufacturers in the UK. Encompassing the outstanding quality for which British furniture makers are known, Masterclass offer a beautiful range of both traditional and modern kitchen furniture. Leading the market in terms of trends they take inspiration from fashion and interior design, launching new and exciting products every year. To date this includes 21 ranges, 63 colours and 334 possible combinations; in turn, this means our expert team at Plum-Mex have something for every taste, no matter how unique!
Our Bathroom Collections
Whether it is a single bathroom you are replacing or you require 5 different bathrooms all at once, at Plum-Mex we can cater for your every need, whilst giving each individual bathroom space the attention it deserves. We offer a wide range of bathroom styles ranging from traditional to modern and from well-known brands including Ambiance Bain, Dansani, and Utopia. Please book a free design appointment or call into our luxury Farnham bathroom showroom to discover our huge range of bathroom suites, vanity units, brassware, showers, mirrors, and much more.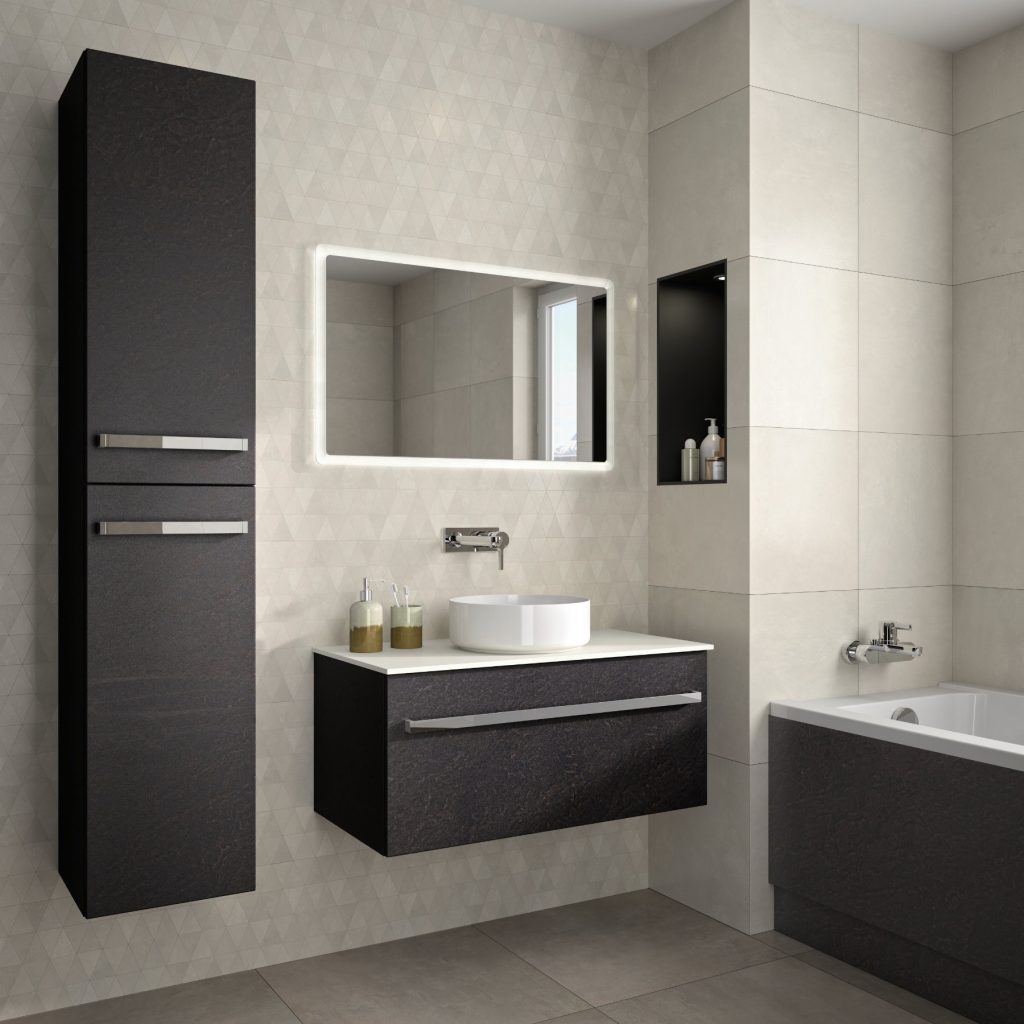 Farnham Kitchen & Bathroom Showroom
We know there's nothing like seeing and touching a product to get a sense of its quality and capabilities. As such, we welcome you into our Farnham Bathroom & Kitchen Showroom where you can fully explore our range.
Opening Hours
Monday: Friday: 9am – 5pm
Saturday: 9:30am – 4pm
Sunday & Bank Holidays: Closed
(We offer flexible appointments out of hours. Please call to arrange a visit)
Bathroom & Kitchen Showroom Amenities
Close to Basingstoke Canal and Redfields Garden Centre, our beautiful two-storey Bathroom and Kitchen Showrooms are easy to find just outside of Farnham in Crondall. We have two separate buildings with the bathroom showroom to the left, and well sign-posted. There is free customer parking outside and our showrooms are both family-friendly spaces. Please call in for a browse or if you want to discuss your project in detail with one of our design experts, please call ahead to arrange an appointment.
Discover Our Range Of Styles