Find Expert Kitchen Designers in Woking
Searching for expert kitchen designers in Woking? Plum-Mex is a distinguished bathroom and kitchen design company near Woking, catering to clients in Woking and surrounding areas across Surrey. Dedicated to crafting and delivering impeccable bathrooms and kitchens, our highly skilled team provides a comprehensive, start-to-finish solution for your interior needs. Our exceptional range of mid-to-high-end British and German kitchens is complemented by various bathroom styles, guaranteeing the perfect match for your tastes, lifestyle, and budget expectations. We manage the entire process, from design to installation, ensuring a seamless and stress-free experience for you.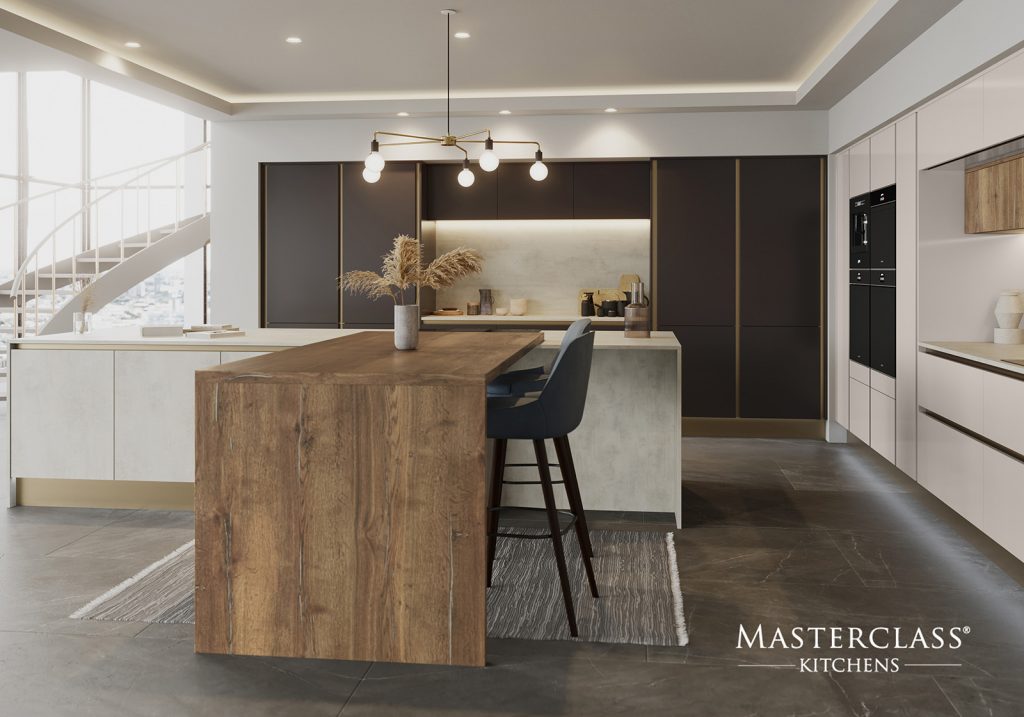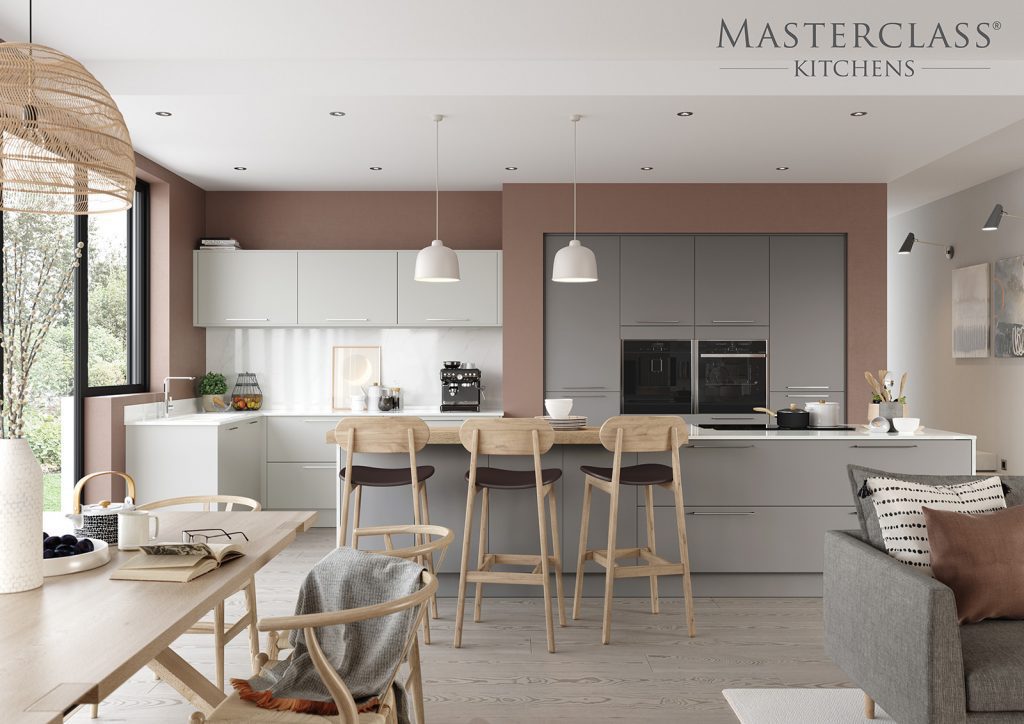 Woking Kitchen Design Specialists
If you're seeking luxury kitchen designers in Woking, contact the Plum-Mex team in Farnham. Yes, we are a little further to travel than your nearest kitchen showroom in Woking, but we will appoint a specialist and dedicated kitchen designer to turn your new kitchen vision into a reality. Whether you have a clear concept or are unsure where to start, we are always ready to assist and create a unique design you won't find anywhere else. To begin, please contact us via phone or email to arrange a home visit, during which we can evaluate your intended kitchen space and take measurements for you.
Bespoke Kitchen Design
During our initial design consultation, our kitchen designers in Woking will ask about your home and lifestyle to begin conceptualising your dream kitchen space and how you'll use it. For instance, some clients are passionate about cooking, while others prefer to entertain in their kitchen and thus need a more social area. Similarly, many clients have growing families, necessitating a kitchen that remains accessible and functional for many years to come as families expand and needs evolve. Based on your specific lifestyle, we can create a kitchen that's fully tailored to your needs.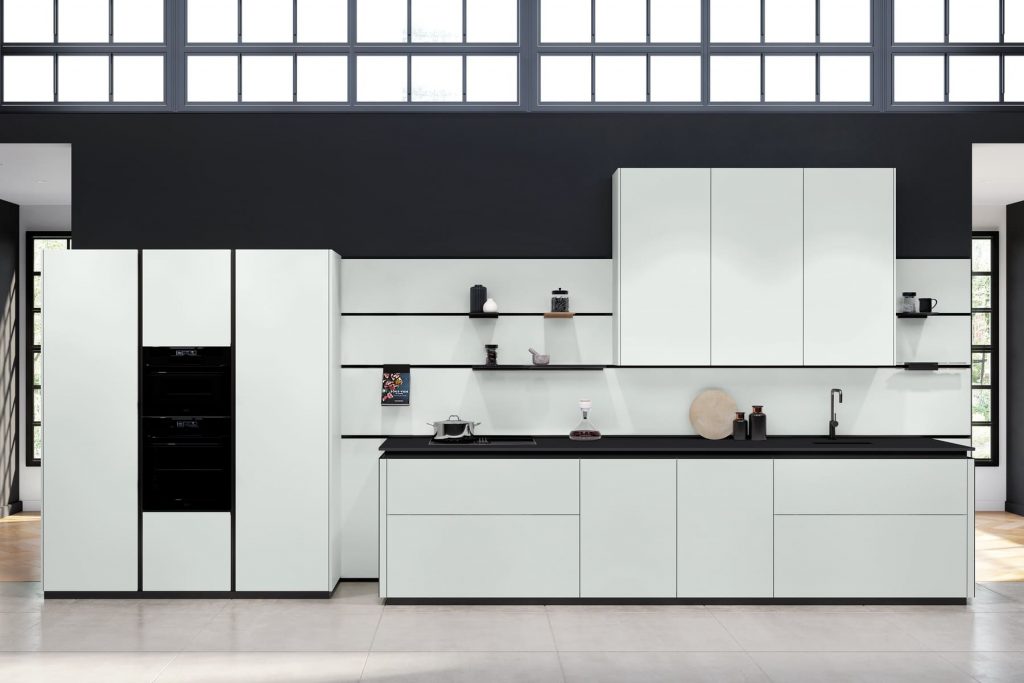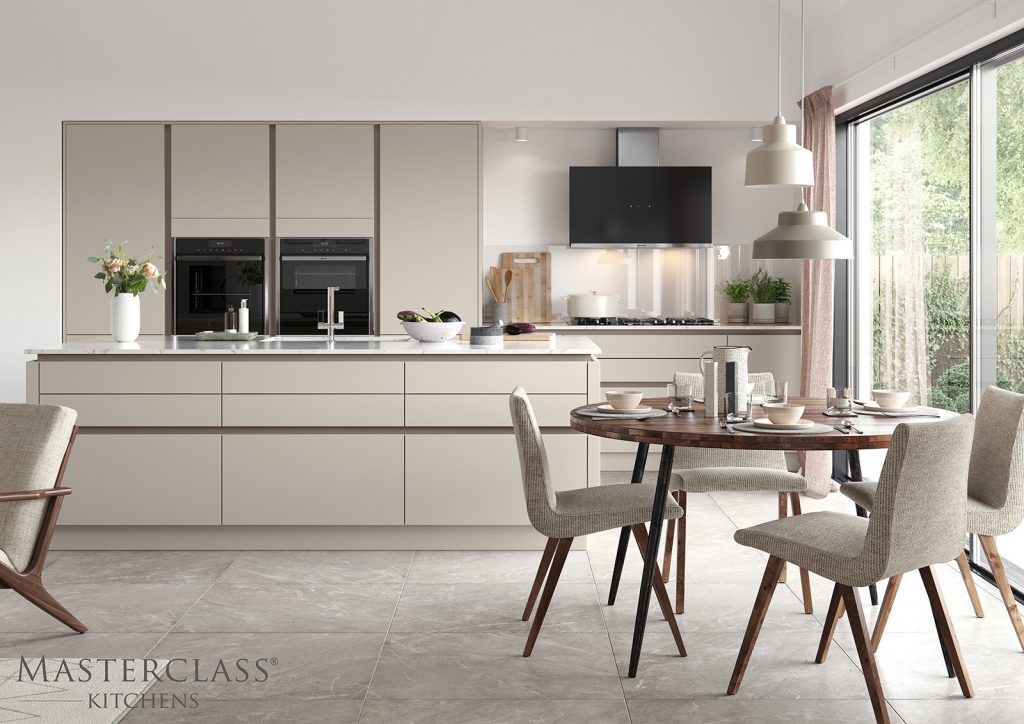 Benefit from Our Kitchen Designers with Practical Expertise
Throughout our first kitchen planning session, our kitchen designers in Woking will always consider how to create the most attractive, functional, and personalised kitchen for you. If we believe there is a more efficient or superior approach, we will suggest it, using our extensive practical experience of personally installing kitchens to realistically determine what will or won't work in terms of fitting. This inventive yet cautious approach sets our Woking kitchen design process apart from the rest.
Visit our Luxury Kitchen Design Showroom Near Woking
After our initial meeting, our kitchen designers in Woking will get to work and craft a design concept, with a primary emphasis on creating a functional workspace that meets your unique kitchen needs. Once the design is complete, we will invite you to visit our exclusive kitchen showroom near Woking, where we can collaborate on various colours, styles, and finishes that complement your preferences, lifestyle, and budget. You'll also have the opportunity to examine a wide range of appliances, worktops, handles, and tiles, and experiment with different combinations in our specially designed Inspiration Point by Rotpunkt.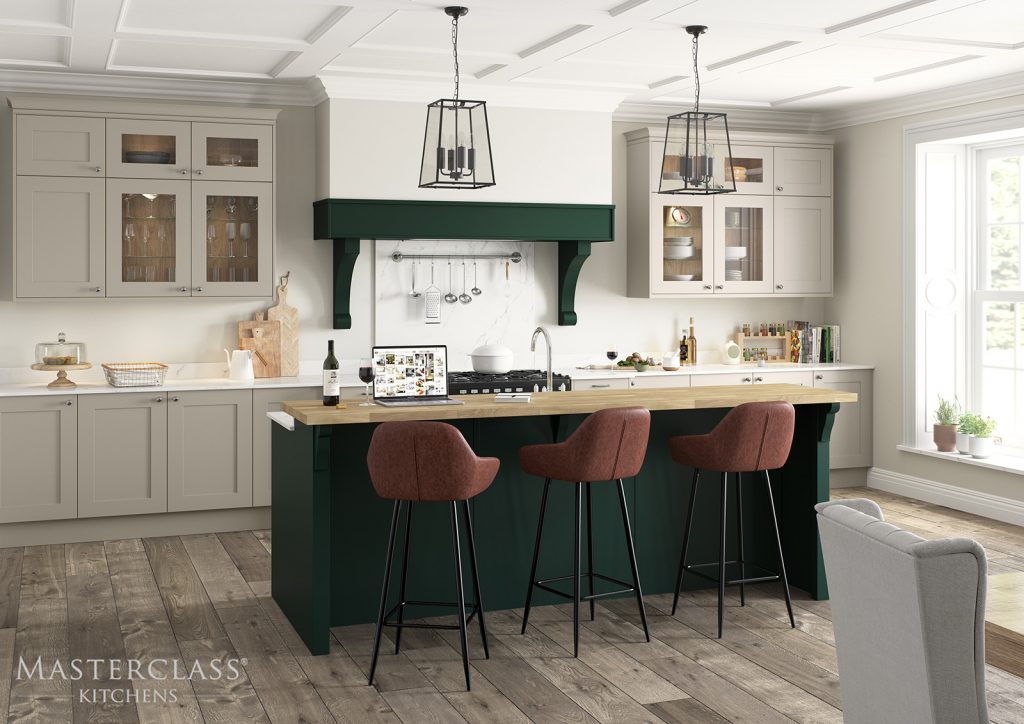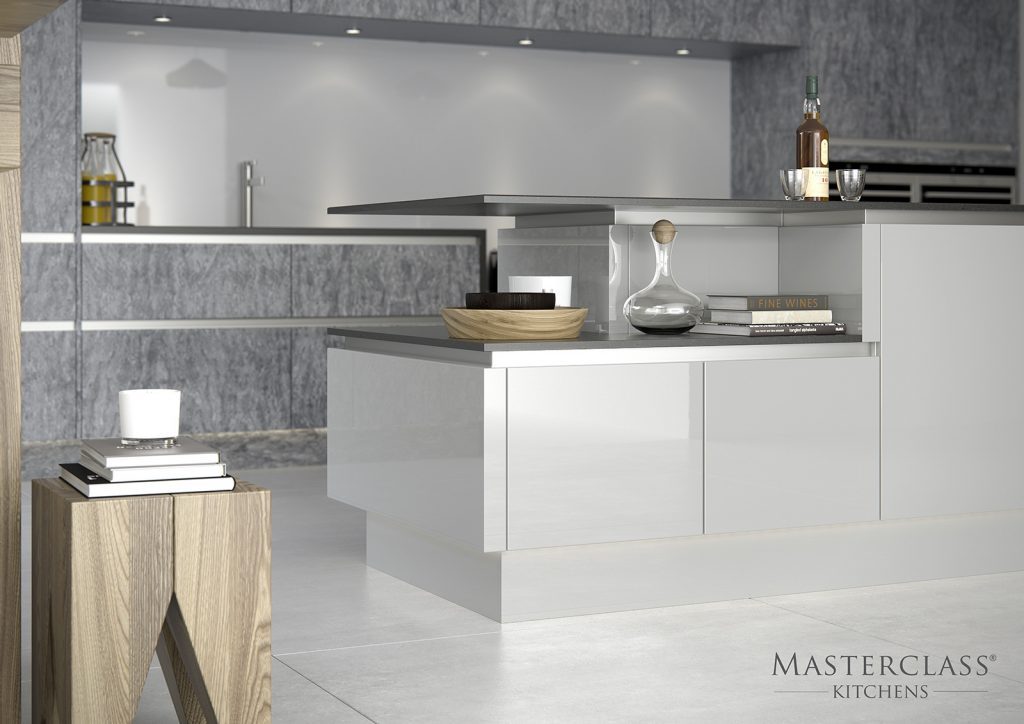 3D Kitchen Design Visuals
The design created by our kitchen designers in Woking will consist of full-colour, 3D visuals, including multiple angles and perspectives to bring your kitchen to life and help you visualise it. Visualising your new room in a 3D render will enhance your confidence in the planning process and minimise potential installation issues. From here, we can discuss and implement any adjustments you require, ensuring you're completely satisfied with the outcome.
Rotpunkt German Kitchens in Woking
Plum-Mex is a top-tier supplier of Rotpunkt German kitchens in Woking, offering our clients unmatched expertise in the field. As industry leaders renowned for their precision engineering, quality, and innovation, we consider German kitchen manufacturers a vital component of our offerings. Rotpunkt has made waves with their stunning high-quality kitchens, available in a vast range of colours and styles. From traditional to modern, handleless to ceramic, lacquer to anti-fingerprint doors – Rotpunkt's kitchen range offers something for every homeowner. With 24 standard internal carcass colours available, our kitchen designers in Woking can personalise your design with a seamless or contrasting finish that's tailored to your preferences.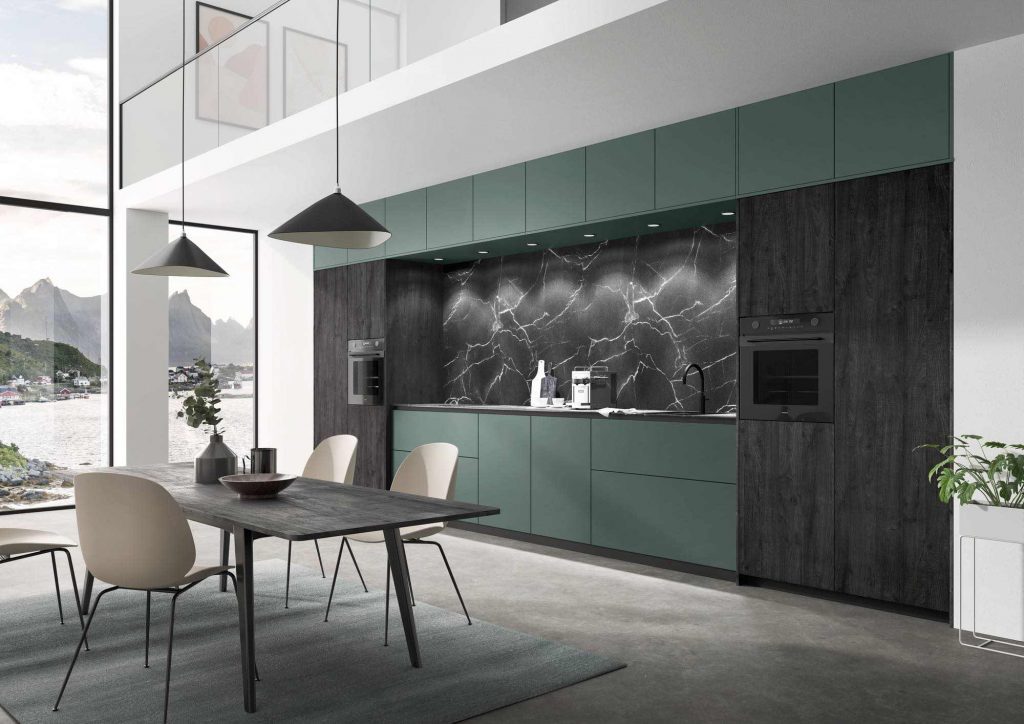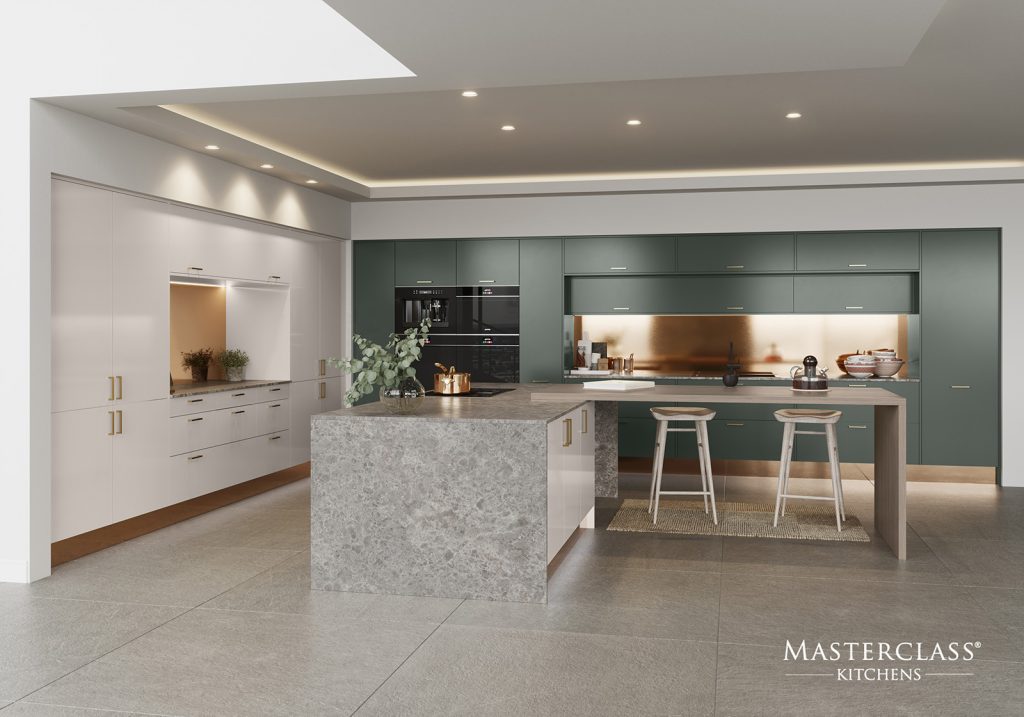 Masterclass Kitchens in Woking
At Plum-Mex, we go above and beyond by offering an extensive range of kitchen collections, including stunning British kitchens from one of the country's leading manufacturers, Masterclass Kitchens. With a reputation for exceptional quality, Masterclass Kitchens feature a wide range of traditional and modern kitchen furniture designs that cater to a variety of homeowner preferences. By pioneering market trends and drawing inspiration from the latest fashion and interior design concepts, they regularly launch new and captivating products. Currently, Masterclass Kitchens boasts 21 ranges, 63 colours, and an impressive 334 possible combinations. At Plum-Mex, our team of experts is equipped to cater to every taste, no matter how unique, with Masterclass Kitchens' vast selection.
Experience Our Luxury Kitchen Showroom Near Woking
Come and experience our exceptional luxury bathroom and kitchen showroom near Woking, where we are confident you will be amazed by what you find! Our guests commonly respond with, 'I've never seen a showroom quite like this!' The thoughtful, spacious, and distinctive presentation of our kitchen and bathroom suites is sure to impress. Each display is designed to create a realistic kitchen setting, providing a wealth of inspiration for your upcoming project. Our showroom is stocked with the latest trends in kitchen and bathroom design, and we make sure that every item on display is up-to-date.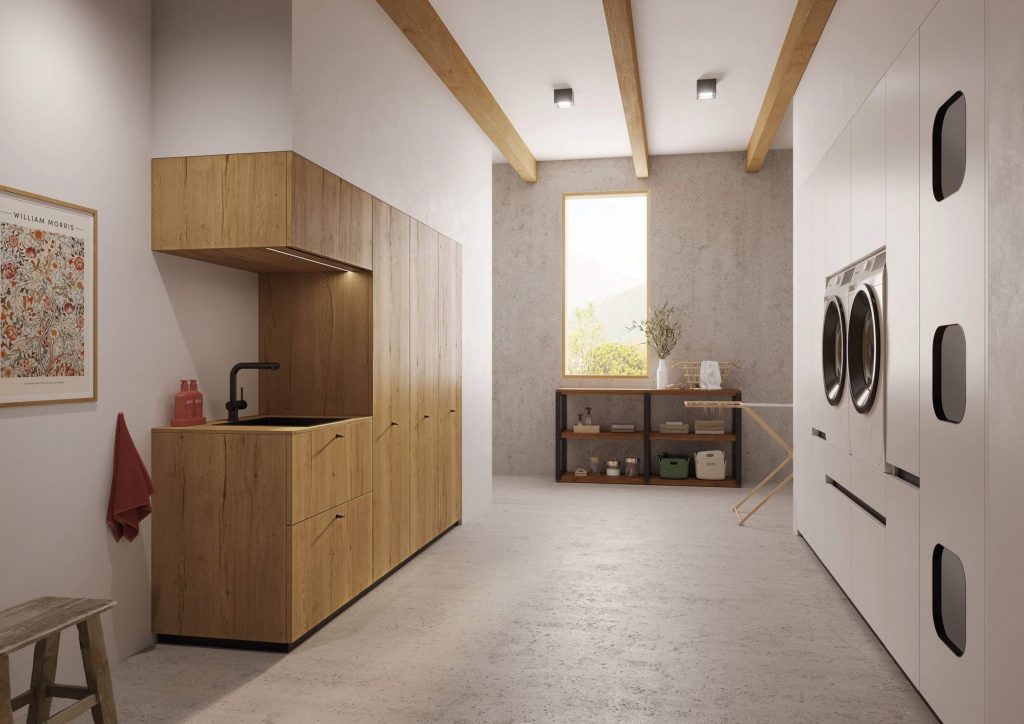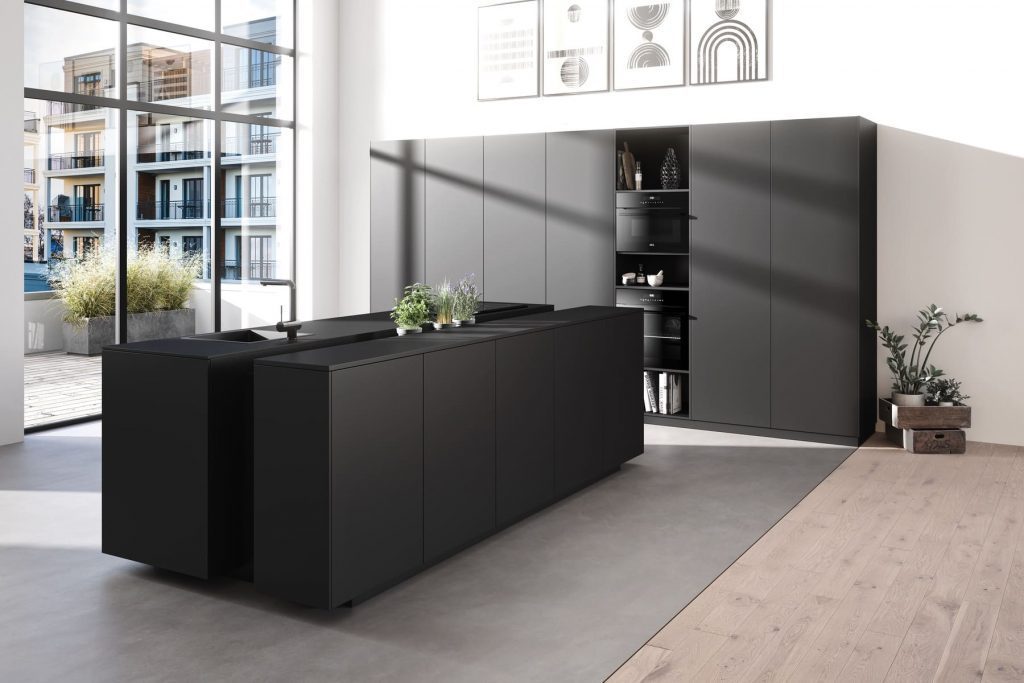 Inspiring Kitchen Showroom Displays
When you visit our kitchen showroom, you will be greeted with a ground floor dedicated to showcasing our stunning range of Rotpunkt German kitchens, including a luxurious bar area. Upstairs, our showroom offers even more, including our Inspiration Point for Rotpunkt. This space provides the perfect environment to explore different doors, styles, and worktop finishes, allowing you to test various combinations to determine the ideal choice for your home.
We also feature a selection of exquisite luxury kitchens from Masterclass Kitchens, displayed in a traditional style finish. Each display showcases popular styles and layouts, such as open floor plans, L-shaped designs, kitchen islands, and breakfast bars. We also have a wide range of kitchen appliances available for demonstration from reputable brands, including Bora, Siemens, Neff, Elica, Bosch, Quooker, and Insinkerator.
Contact Plum-Mex Today
Contact Plum-Mex Kitchens and Bathrooms today to discuss your new project with our expert designers! We encourage you to schedule a visit to our inspiring kitchen showroom near Woking, where we will guide you through the process of designing and installing the perfect kitchen for your home. Our kitchen designers in Woking are dedicated to creating a truly personalised and unique design, guaranteeing exceptional quality, innovation, and a kitchen you'll love for years to come!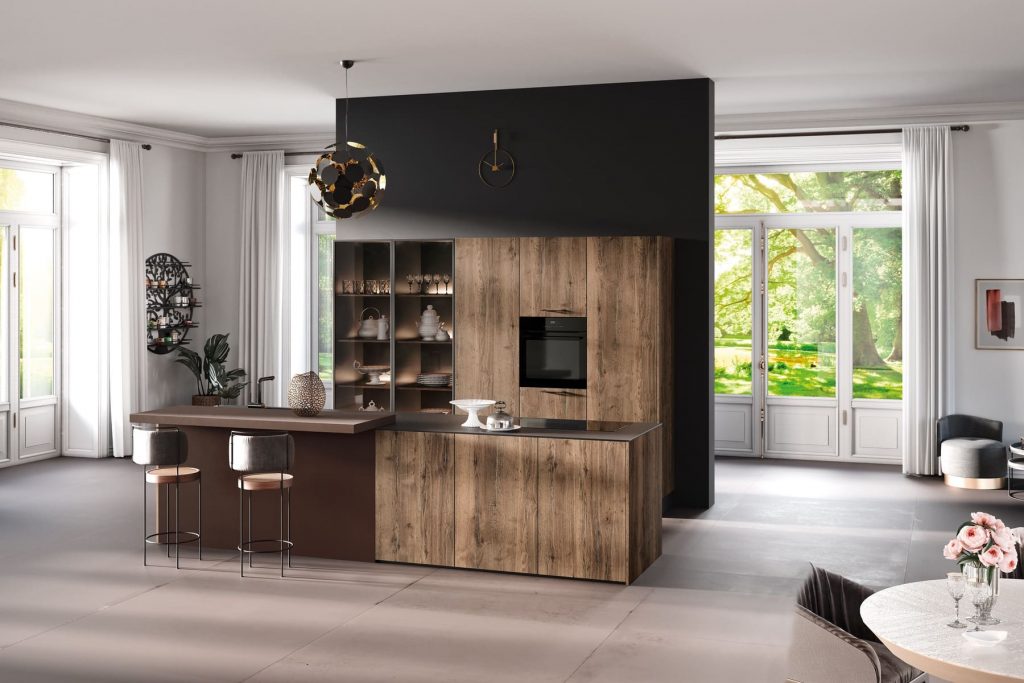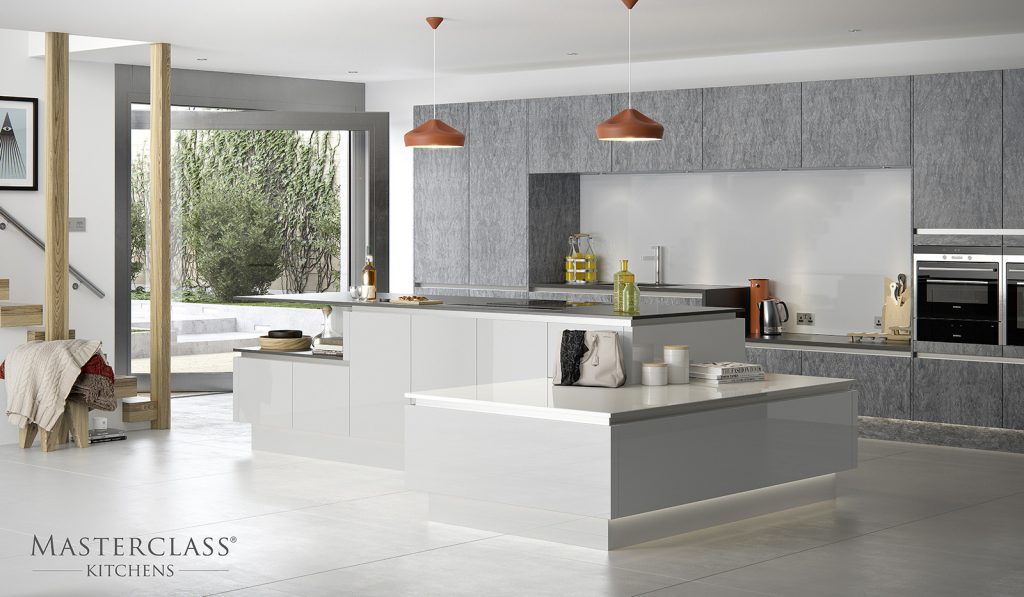 Book A Design Appointment