Premium Kitchen Designers in Camberley
Looking for expert kitchen designers in Camberley? …Plum-Mex is a distinguished bathroom and kitchen design company based near Camberley, serving here and the surrounding locations along the Surrey/Hampshire border. Dedicated to crafting and providing impeccable bathrooms and kitchens, our highly skilled team offers a comprehensive, end-to-end solution for all your home improvement needs. Our kitchen collection includes mid-to-high-end British and German kitchens, accompanied by various bathroom styles, guaranteeing the ideal match for your tastes, lifestyle, and budget expectations. We manage the entire process, from kitchen design to installation, ensuring a seamless and stress-free experience for you.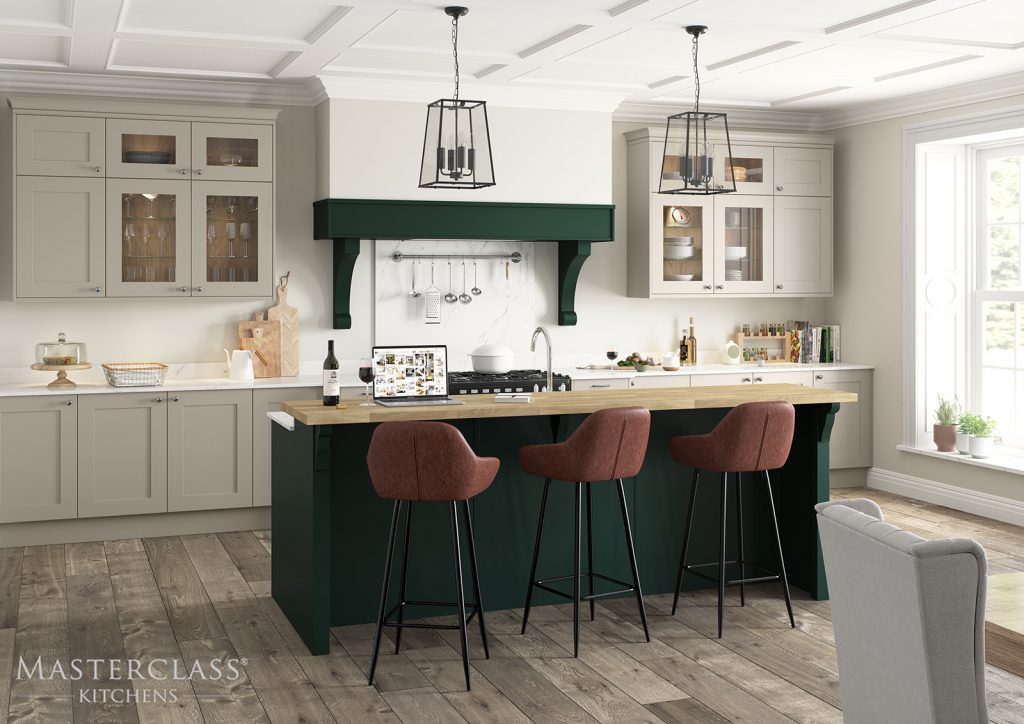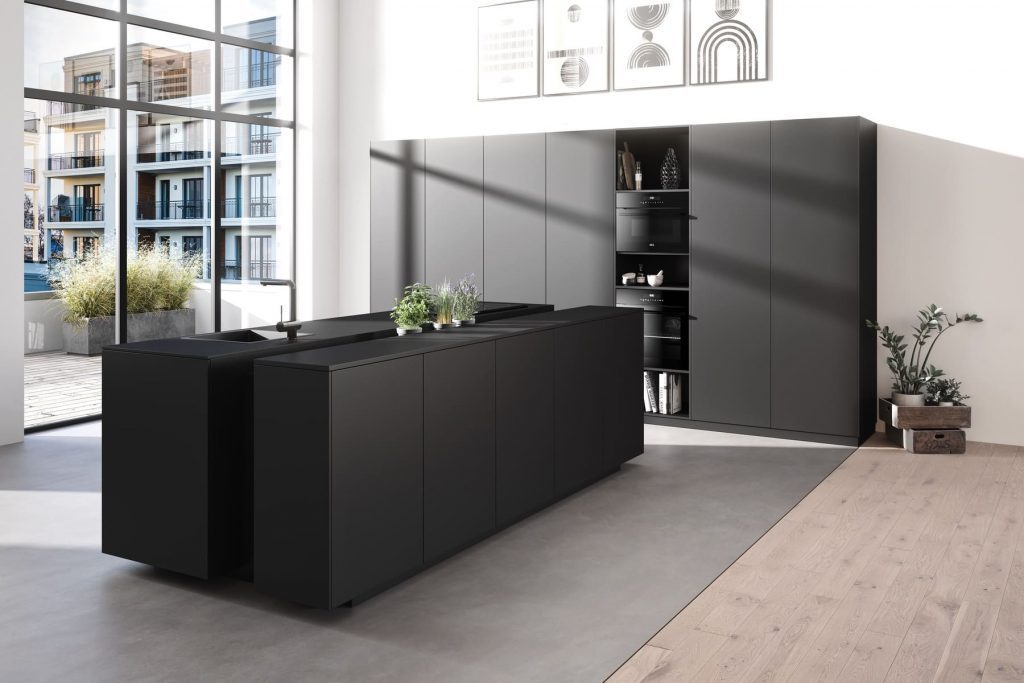 Camberley Kitchen Design Experts
If you're searching for specialist kitchen designers in Camberley, reach out to the Plum-Mex team in Farnham, located less than 30 minutes' drive from you. Our professional kitchen designers can help you realise your new kitchen dream. We are always ready to assist you with every aspect, whether you have a precise vision or are unsure where to begin. To start your kitchen renovation process, we kindly ask that you contact us via phone or email to arrange a home visit, during which we can evaluate your kitchen space and take measurements that will aid in the design process.
Tailor-Made Kitchen Design in Camberley
During your first design consultation, our kitchen designers in Camberley will ask about your home and lifestyle to better understand what your ideal kitchen space looks like. Each kitchen we design is tailored to our client's preferences and habits. For instance, some clients are passionate about cooking, while others favour a more sociable area and a kitchen fit for entertaining. Other clients have growing families or are older and need a kitchen design that remains accessible and functional as families develop and needs evolve.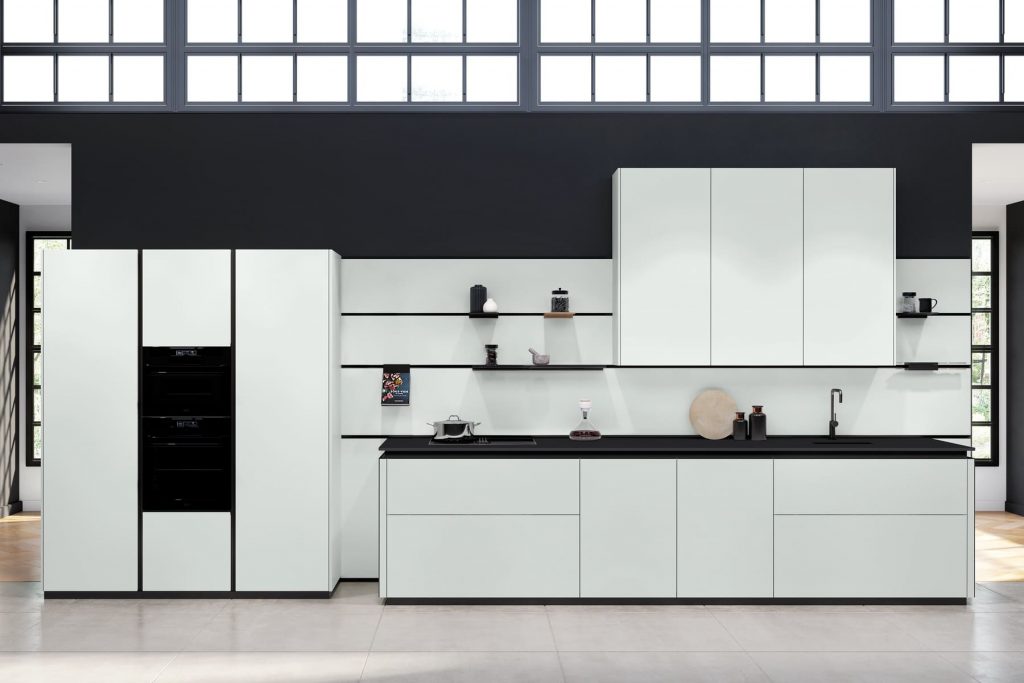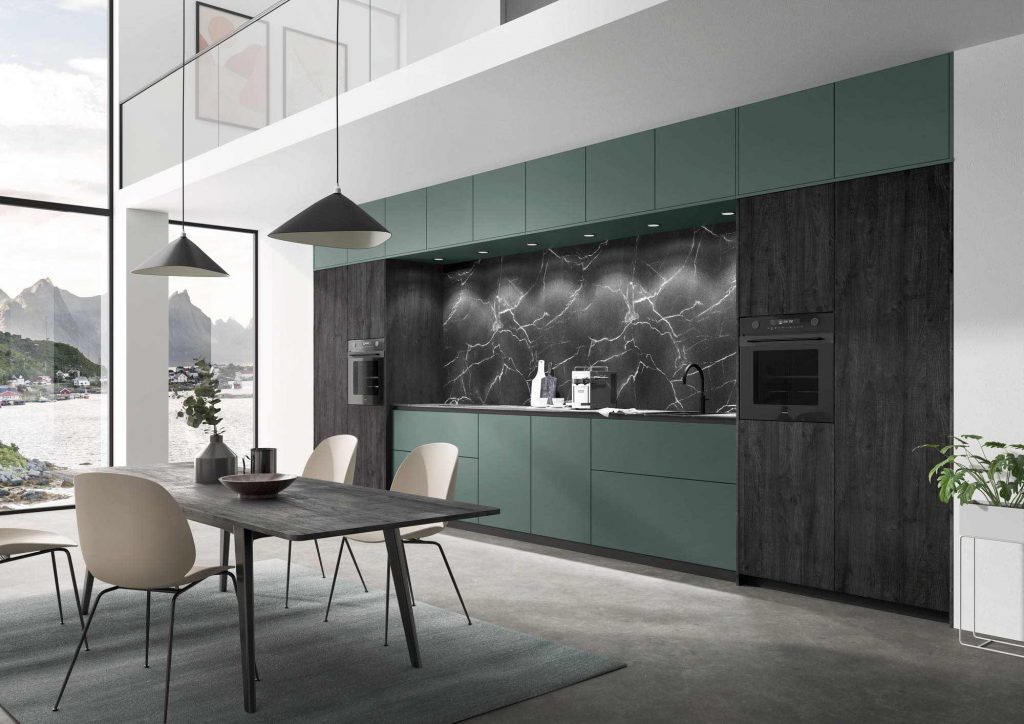 Benefit from Our Kitchen Designers' Practical Expertise
Our designers will always put you at the centre of their decisions and consider how to create the most appealing and functional kitchen for you. This personalised approach, combined with our expertise, guarantees a kitchen you'll enjoy spending time in for years to come. If we believe there is a more efficient approach, we will suggest it, drawing on our extensive practical experience of personally installing kitchens to decide what will or won't work in terms of fitting. It is this inventive yet realistic approach to kitchen design that distinguishes our kitchen designers in Camberley from others.
Visit our Luxury Kitchen Design Showroom Near Camberley
Following our initial consultation, our expert kitchen designers in Camberley will develop the first design concept, concentrating on achieving the perfect working layout customised to you and your home. You'll then be invited to our luxury kitchen showroom near Camberley to discuss your design further. Here, we can explore various colours, styles, and finishes that align with your taste, lifestyle, and budget expectations. Additionally, you can examine different appliances, worktops, handles, and tiles, experimenting with each aspect in our showroom's purpose-built Inspiration Point by Rotpunkt to settle on a design that meets your expectations.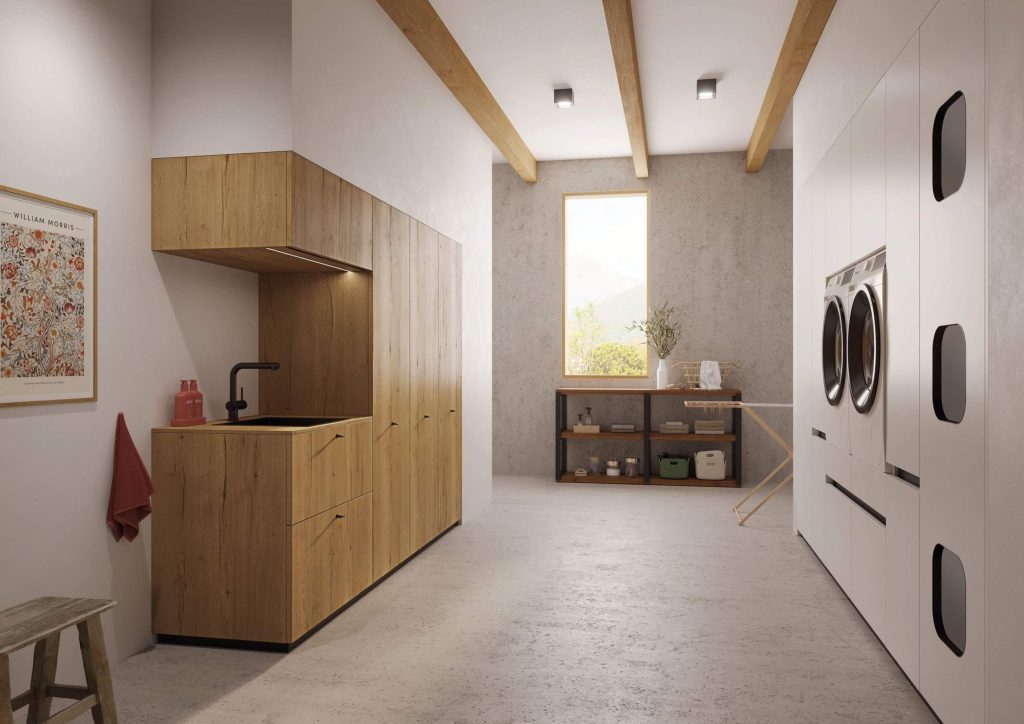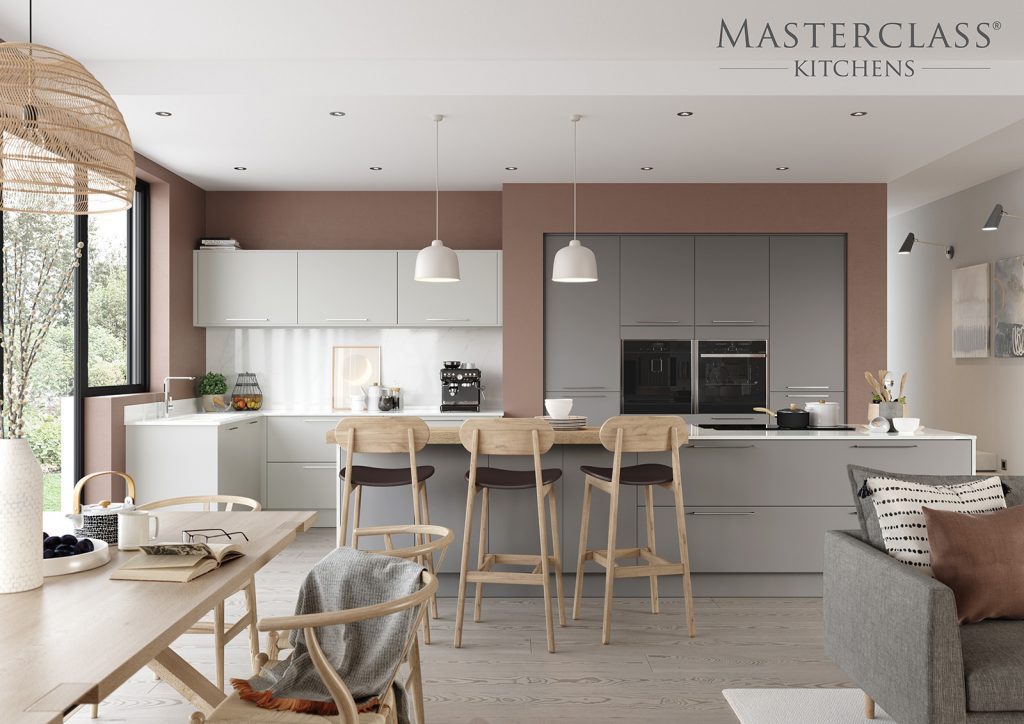 3D Kitchen Design Visuals
At Plum-Mex, our kitchen designers in Camberley want to ensure that you're completely satisfied with your design before proceeding with the installation. The kitchen design we create for you will consist of full-colour 3D design visuals, complete with multiple angles and perspectives to bring your kitchen to life. Visualising your new room in a 3D render will allow you to make informed decisions and boost your confidence in the planning process. From here, we can discuss and implement any further design modifications you need until you are entirely satisfied with the outcome.
Rotpunkt German Kitchens in Camberley
As a leading provider of top-notch kitchen solutions in Camberley, Plum-Mex takes pride in offering a diverse range of products, including Rotpunkt German kitchens. Renowned globally for their superior craftsmanship, inventive designs, and precise engineering, German kitchen manufacturers have become a vital part of our inventory.
Rotpunkt is particularly noteworthy for their exceptional high-end kitchens, which come in an array of colours and styles ranging from classic to contemporary, handleless to ceramic, making them an ideal choice for modern homes. Additionally, Rotpunkt offers 24 different internal carcass colours that allow us to customise your kitchen design with either a seamless or contrasting finish.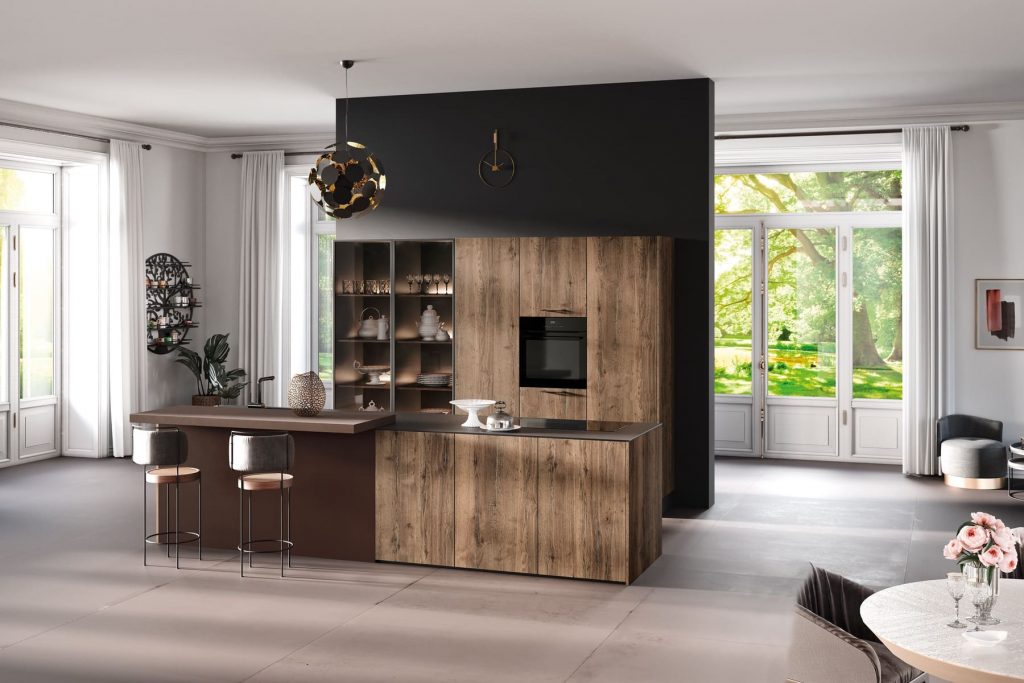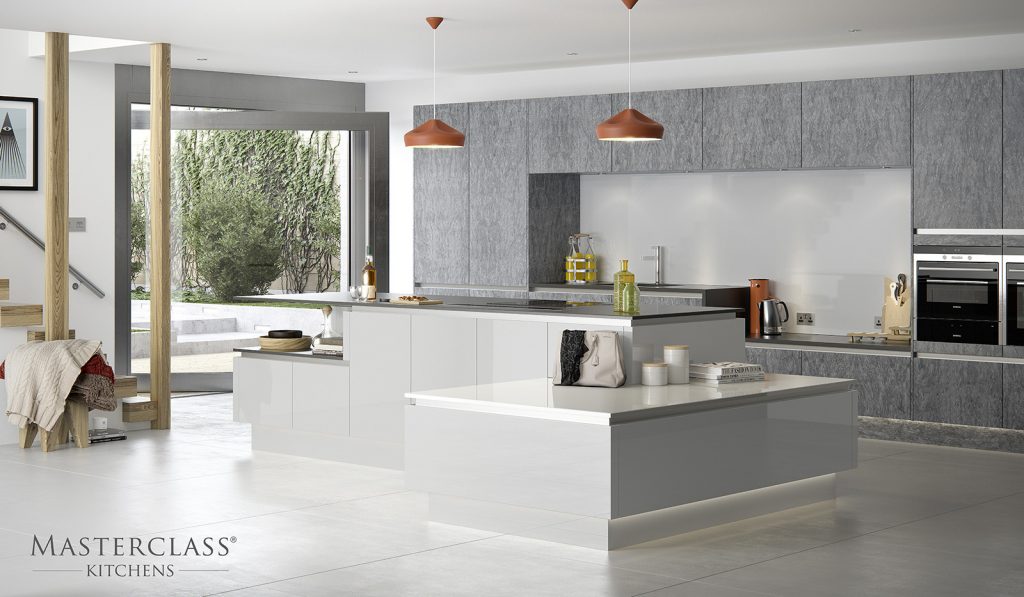 Masterclass Kitchens in Camberley
At Plum-Mex, we not only provide a remarkable range of German kitchens but also showcase an assortment of British kitchens from Masterclass Kitchens, one of the largest kitchen manufacturers in the UK. Masterclass Kitchens epitomises the exceptional quality that British furniture makers are renowned for, offering a captivating collection of traditional and modern kitchen furniture. They stay ahead of the curve by pioneering market trends and drawing inspiration from fashion and interior design, which translates into the introduction of new and exciting products annually. Currently, they offer 21 distinct ranges, 63 colours, and 334 potential combinations, giving our team of kitchen designers in Camberley the ability to cater to even the most unique tastes!
Experience Our Unique Kitchen Showroom Near Camberley
When you visit our bathroom and kitchen showroom near Camberley, you'll discover a wide range of kitchen products to serve as inspiration for your new kitchen. Our showroom displays always surprise our guests, since the presentation of our bathroom and kitchen suites is thoughtful, spacious, and unique, with each display designed to resemble a real kitchen setting. We feature the latest trends in kitchens and bathrooms and ensure that every product on display is up-to-date by removing any that are discontinued or unavailable, guaranteeing that you always have access to the most current and relevant products and finishes.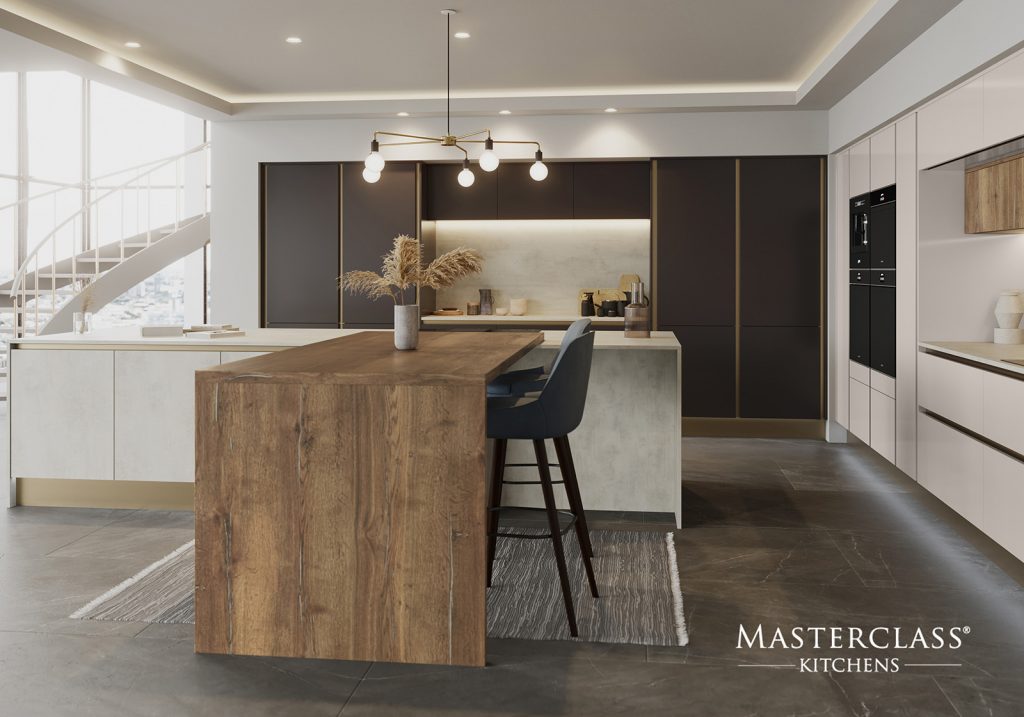 Inspiring Kitchen Showroom Displays
When you explore our showroom, you'll find the ground floor entirely dedicated to an extensive range of stunning kitchens from our Rotpunkt German brand, complete with a luxurious bar area. As you make your way upstairs, you'll discover our Inspiration Point for Rotpunkt, where you can experiment with various door styles, finishes, and worktop combinations to help you find the perfect fit for your home.
On this floor, we also showcase a wide selection of exquisite offerings from our luxury British kitchen brand, Masterclass Kitchens, beautifully presented in traditional style finishes. Our kitchen displays include an array of popular styles and layouts, such as open plan, L-shaped designs, kitchen islands, and even breakfast bars. To complete your kitchen design, we also offer a range of kitchen appliances from well-known brands like Bora, Siemens, Neff, Elica, Bosch, Quooker, and Insinkerator.
The Camberley Connection in Kitchen Design
As locals to the area, our expert team know that Camberley's location offers a unique advantage when it comes to kitchen design, as it blends the charm of Surrey's picturesque countryside with the convenience of nearby urban centres, such as Guildford. This unique combination can inspire kitchen design in Camberley to draw upon the best of both worlds – incorporating traditional elements that reflect the area's heritage while embracing modern, innovative features for a contemporary lifestyle.
The proximity to bustling city life may encourage open-concept designs that are perfect for entertaining, while the peaceful rural surroundings might inspire the use of natural materials and warm colour schemes. Ultimately, Camberley's distinct location enables the creation of uniquely beautiful and functional kitchens that cater to a variety of tastes and preferences.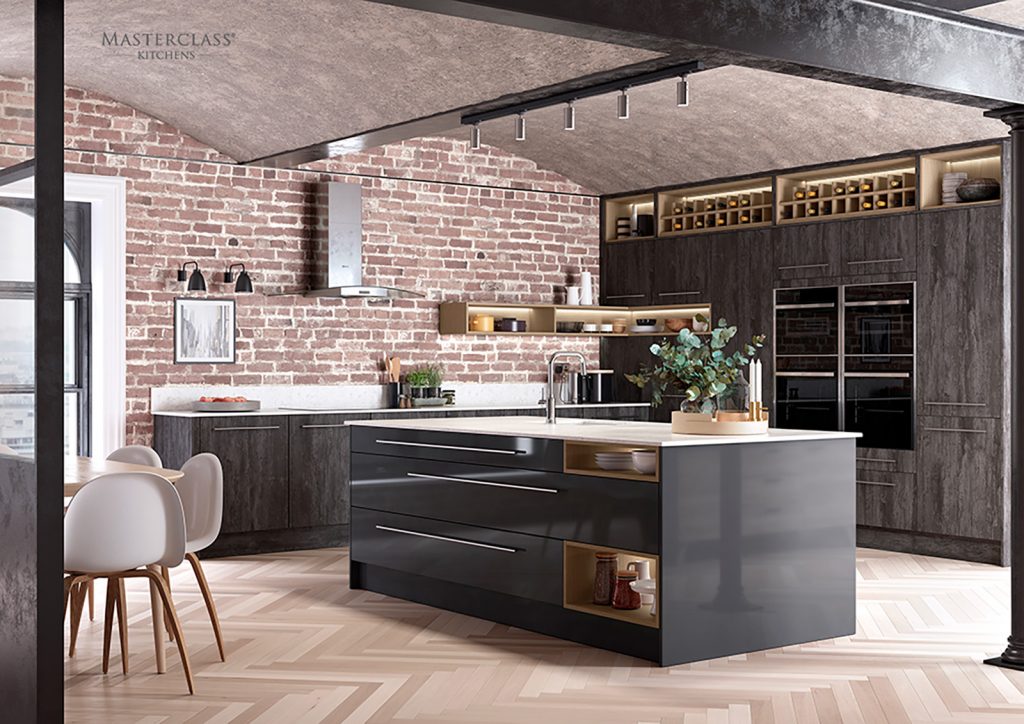 Ready to Learn More?
Contact Plum-Mex Kitchens and Bathrooms today to discuss your new kitchen, or schedule a visit to our inspiring kitchen showroom near Camberley. Allow us to guide you through the process of designing and installing the perfect kitchen for your home, ensuring a truly personalised and unique end result. Our kitchen designers in Camberley are dedicated to delivering exceptional customer service and a kitchen you'll love for years to come!
Book A Design Appointment